Creating the Holme Base Primer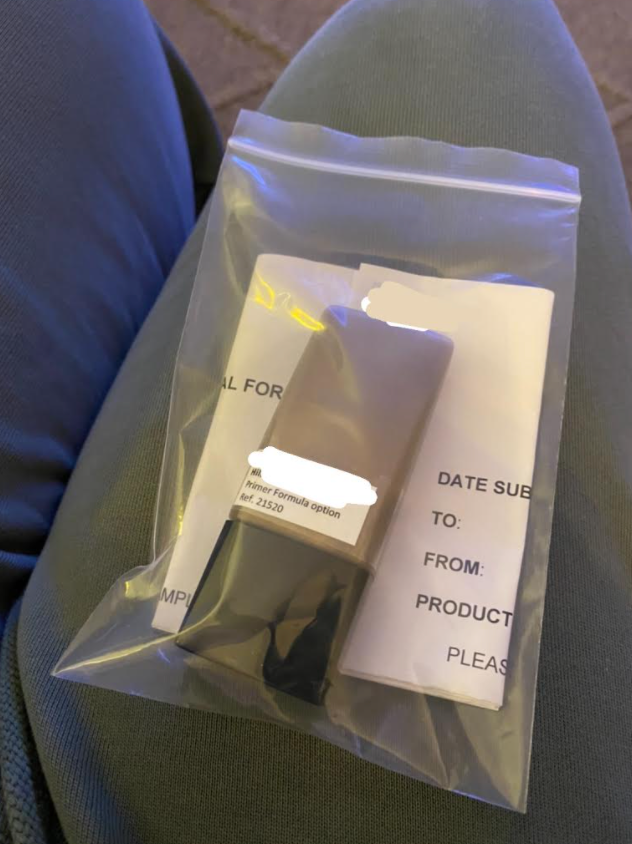 Holme Beauty: Creating the Holme Base Primer 
By Hilary Holmes
Normally so many steps ahead with everything and having known I was going to create a makeup line for a good 8 years everyone would always ask me what was going to be my first product. But for the product line I never thought about what my products were going to be until the start of 2020 when I decided it was time to go for it.
When I made the decision that finally the time was right, I then started allowing myself the space to have a good think. Having had the honour of doing thousands of incredible clients makeups I have got a pretty established idea of what makeup and skin I loved creating and the textures I knew I wanted to work with. 
Having always been a mixologist and never really loving one product to do a number of things on the face I knew what I liked and didn't like so now it was my turn to create the dream products!
First things first, what was a product that worked for every makeup bag, could be used in every makeup routine and wasn't trend focused?
I just had to do a primer and that served a few purposes! I wanted it to not only look phenomenal on the skin but I also knew that being so close to the skin that I wanted it to have some beautiful key ingredients that also supported amazing skin health!
Creating makeup is one hell of a process, I can tell you that much. And once I knew what I wanted to create, A LOT of research went into the ingredients and how they impacted the finished look & finish.
From there myself and the formulator went through 4 samples over the course of 18 months to nail the finalised product. In amongst that was soo much testing on friends, clients, industry peers and myself to ensure that it was able to support as many skin types, concerns and routines as possible.
Other than not being able to work for darker skin tones (a dark olive and up), I am proud that this primer is able suit so many skin types. I am beyond excited to get the shade extension for the primer out next year, so watch this space.
The final Holme Base Primer is one that I am so excited. Jam packed with ingredients to really improve skin barrier function, which creates healthier more resilient skin that doesn't react or lose moisture so easily, ingredients to reduce the signs of ageing and also increase brightness in the skin (not just on!) and a big focus was on the feel of the product on the skin so using ingredients that created the most beautiful glide without feeling tacky or drying.
And then, here she is! The most amazing multi use product capable of being worked into moisturiser or foundation to boost it up, used by itself on the skin for the most amazing golden hour glow. 
Its taken a village to get the product into your hands and so much love & attention to detail to ensure it's a product that's worth investing in, for your makeup bag but more importantly- you.