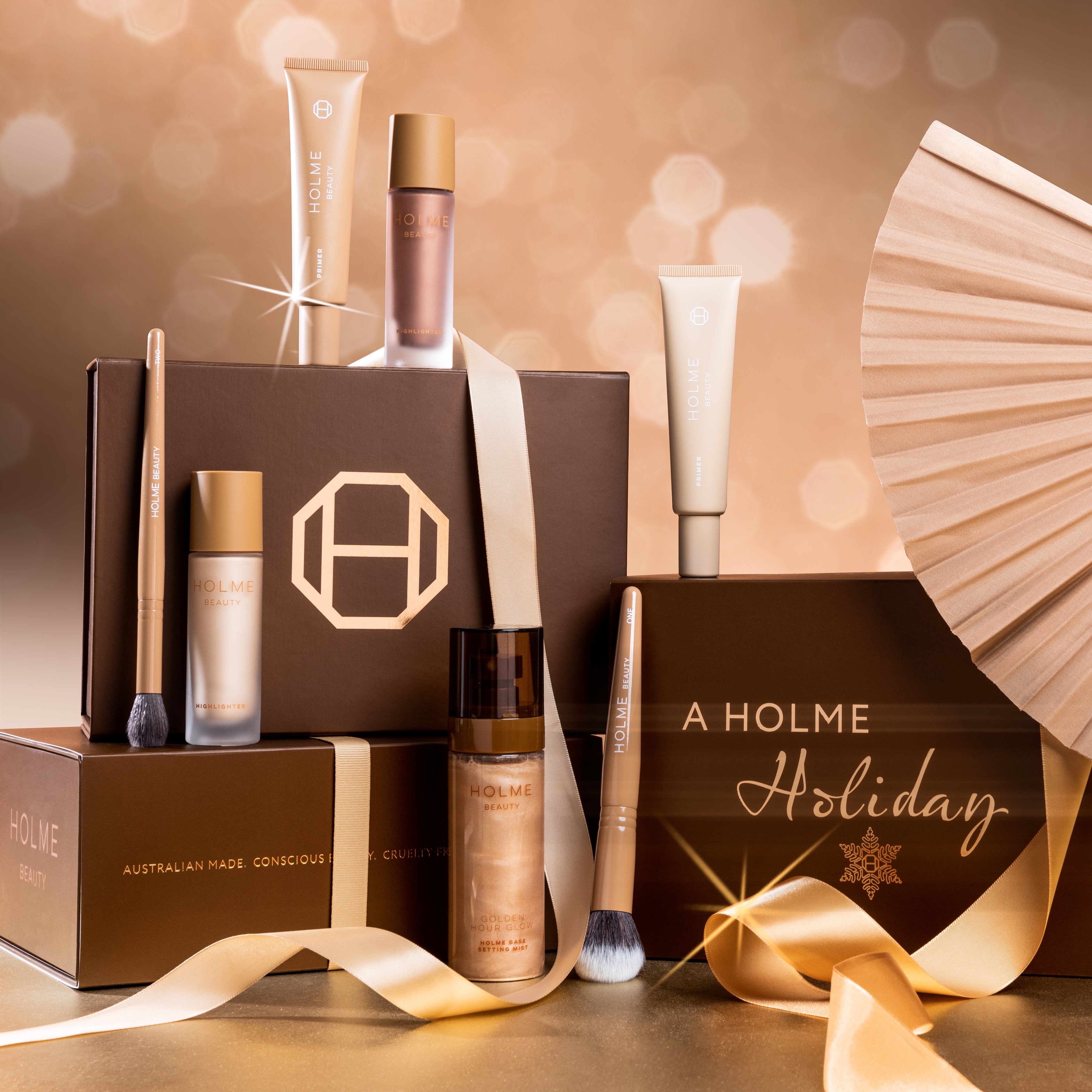 FREQUENTLY ASKED QUESTIONS
SHIPPING & HOLIDAYS
Everything you need to know about local and
international shipping - & Holiday info!
SHIPPING & HOLIDAY FAQ
Standard shipping $9
Estimated Delivery period: 3-13 business days 
Express Shipping $12.50
Estimated Delivery period: 1-3 business days
To ensure secure delivery, we recommend all parcels be signed for upon receipt. If you will not be at home during delivery hours, please choose an address where someone will be available to sign for your parcel. Alternatively, you can select 'Authority to Leave' at the checkout and your parcel will be left at the delivery address.
If the receiver gives the courier a signature release Holme Beauty is not held liable in the event the parcel goes missing or is stolen, regrettably, Holme Beauty will not be able to refund or resend the parcel in this instance. Should your parcel become lost in transit or you believe it is mis-delivered, please contact customer service immediately.
Please note: Shipping times are a guideline and subject to change. You may experience slightly longer delivery times during peak periods (Black Friday sales, product launches), due to weather, or due to other postal service delivery issues that are unforeseen or unavoidable events beyond Holme Beauty's reasonable control. Online orders are processed and shipped from Melbourne, Victoria and so we follow any Victorian Public Holidays.
Yes we ship internationally! If your country isn't currently listed please let us know where you want to see us expand to!
Please allow 1-2 business days for your order to be dispatched, and up to 26 business days for your order to arrive. 
Shipping costs may vary depending on your country.
All customs duties and taxes are the responsibility of the recipient, and may vary per country. 
We will do everything we can to make your holiday dreams come true! In order for your order to make it in time, here are the dates you need to order by for guaranteed delivery by Australia Post. 
VIC, SA, TAS, QLD, NSW, ACT
Standard Post: 11 December
Express Post: 18 December
NT, WA
Standard Post: 6 December
Express Post: 13 December
During peak and promotional periods please allow anadditional 4-5 business daysfor your order to be dispatched. We appreciate your understanding throughout these times, and we will do everything we can to ensure you receive your orders as soon as possible. 
Please note that orders will not be packed and or dispatched during weekends or public holiday periods. 
You will receive an email with your tracking information once your order has been processed. Please ensure you input your best contact email address and phone number for all orders so you can receive prompt updates. 
You can track the progress of your order through to shipment under 'My Orders' in the My Account section or by entering your order or tracking number here. 
Alternatively you will also receive notifications from your My AusPost account. 
If you are unable to locate your tracking number, or if you have any questions about your shipped order please email our customer service teamwelcome@holmebeauty.comMonday to Friday 9am - 5pm AEST.
Unfortunately we are unable to make any alterations to any purchases or shipping addresses once an order is placed. You can however redirect your parcel via your My AusPost account once it is dispatched. 
If your order is lost in transit, please contact our Customer Care team atwelcome@holmebeauty.com Monday to Friday 9am - 5pm AEST with your order number. 
If your order has been damaged in transit please emailwelcome@holmebeauty.comand quote your order number with photos of your damaged parcel within 48H of receiving your order and we will gladly assist.