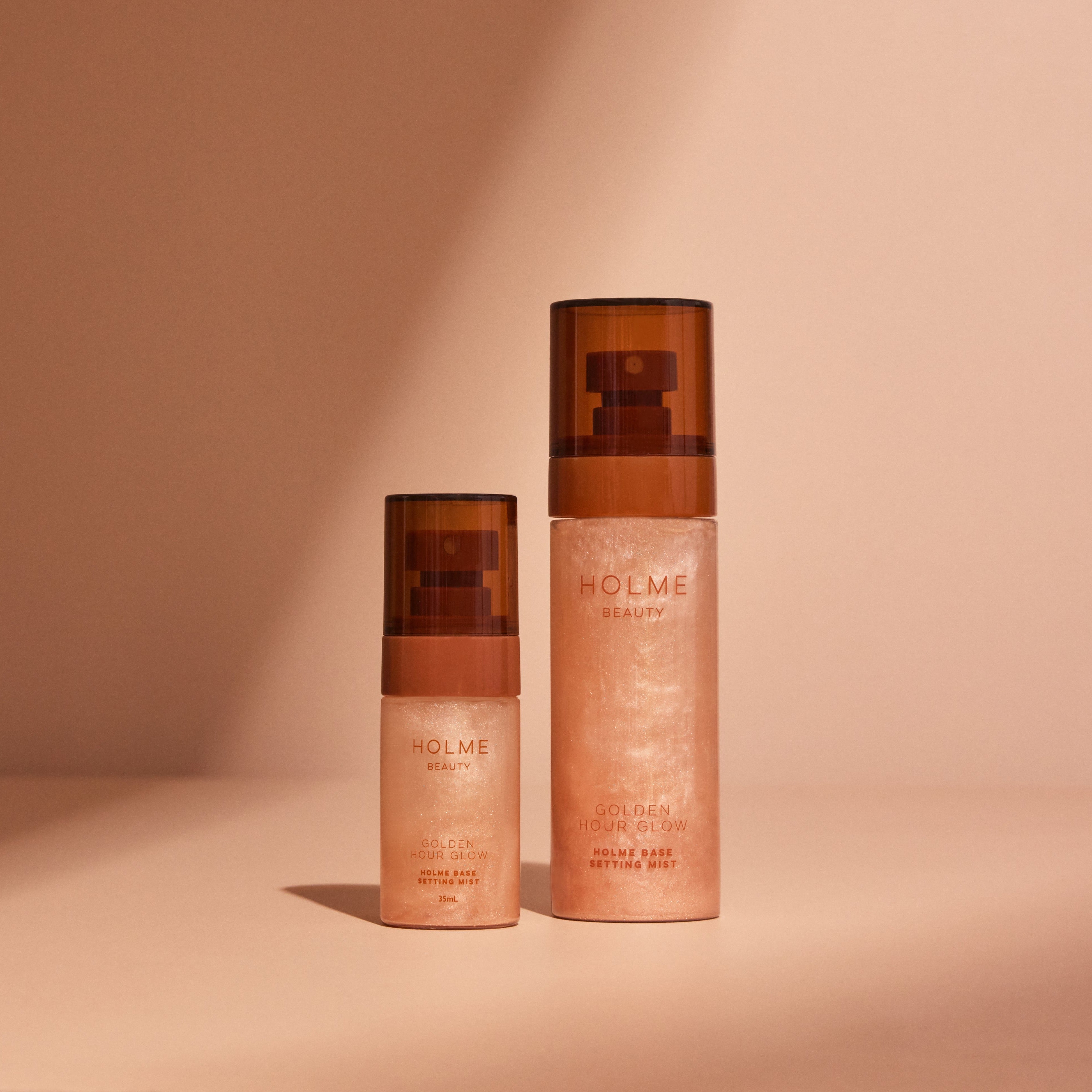 FREQUENTLY ASKED QUESTIONS
PRODUCT FAQ
PRODUCT FAQ
We know that choosing a shade that suits is hard, so we have created a curated series of videos to help you choose! Watch our shade matching video here, or head to our socials to find lots of handy tips and tricks on what Holme Beauty products are right for you. 
Still not sure? Send our socials team @holmebeauty on instagram a selfie and we will gladly assist.
We also offer in store consults for our Melbourne locals Mondays and Fridays 9-4pm by appointment only. Please emailwelcome@holmebeauty.comto secure yours today!
Never! Holme Beauty products are not animal tested. We are vegan and cruelty free and ALWAYS will be.
We are constantly working to be as sustainable as possible. Our primer tubes are made from 5 layer sugar cane and our packaging is made from recycled paper. As our small business grows, we endeavour to be as sustainable as we can be with your support.
The Holme Beauty range is absolutely suitable for use during pregnancy and breastfeeding! All Holme Beauty products are tested and developed
The Holme Beauty Primer is vegan and free from fragrance and potential irritants including parabens, phthalates and sulphates, and contains ingredients that have been hand picked to care for the skin with each wear. The Holme Beauty Primer works to strengthen the skin barrier, reduce inflammation and calm reactive skin, beyond priming it for makeup.
You can find a complete list of the ingredient for each Holme Beauty product on each product page.