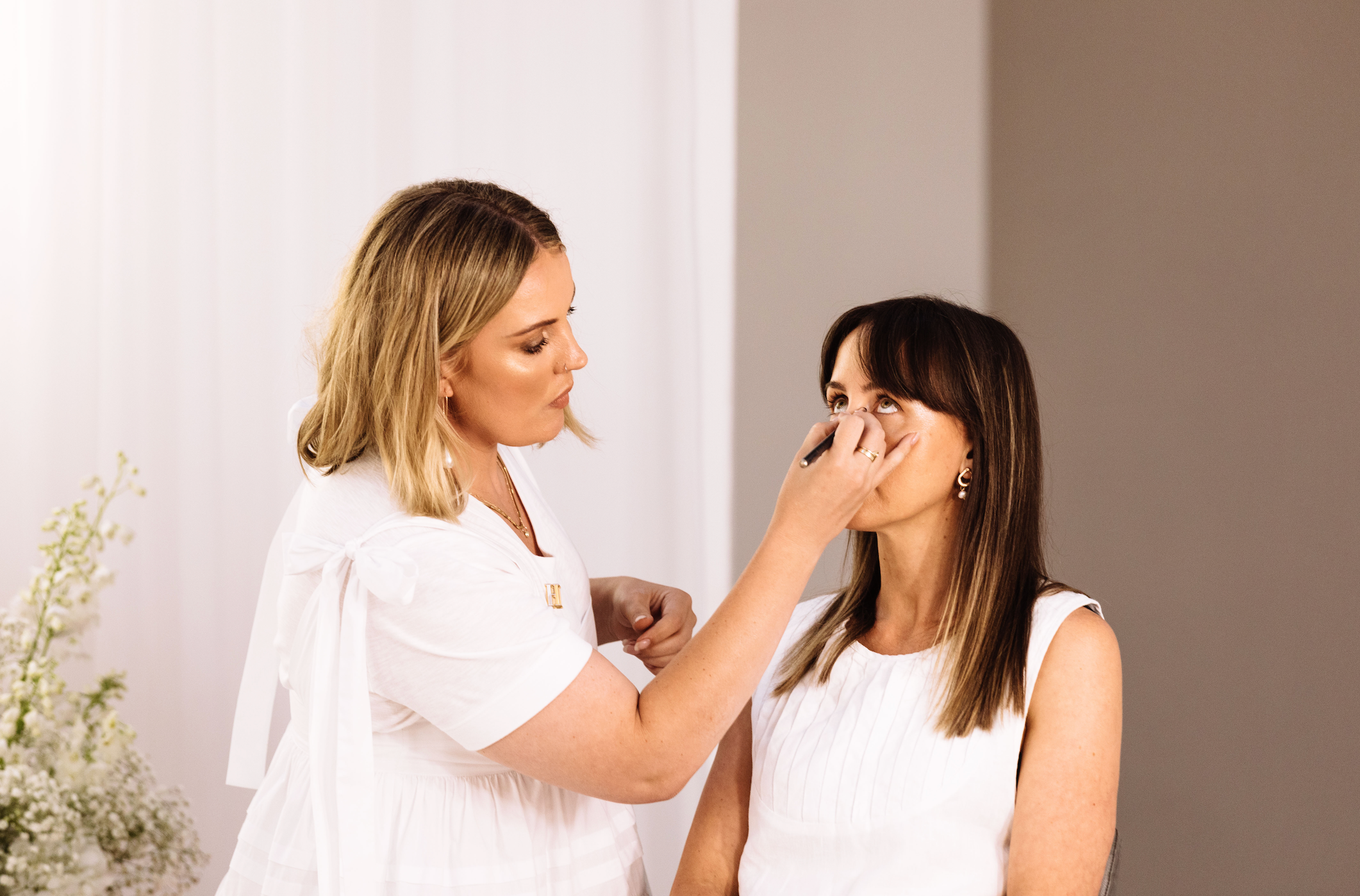 FREQUENTLY ASKED QUESTIONS
MASTER CLASS
Everything you need to know about the online &
inperson Back to Basics Masterclass.
MASTERCLASS FAQ
Welcome to the online masterclass community! To access your online masterclass content once purchased, please ensure you are logged into your Holme Beauty Account. 
Once logged in, click on the #BACKYOURBEAUTY Masterclass portal button. This will take you to the Masterclass video, interactive checklist and educational booklet with all the steps needed to create a signature Holme Beauty glow. 
If you did not create an account with us upon checkout, simply create one now using the same email address! This will ensure all your purchases (Including Online Masterclass) are all linked and live in the same place!
If you require further assistance, please reach out to our customer service team at welcome@holmebeauty.com. 
Our online masterclass is a pre recorded class, allowing you to rewatch, pause, rewind and enjoy as many times as you like! From time to time we will offer live virtual classes as a separate event, subscribe viaholmebeauty.comto stay in the loop on our next one coming up!
Head to our Masterclass section at holmebeauty.com. 
We will release new dates monthly, however spots are limited so get yours now to avoid missing out!
Yes absolutely! Whether you have never worn blush, or you are refining your skills, our back to basics masterclass is a safe space for all participants to learn something new that they can incorporate into their everyday routine, regardless of skill level. 
We recommend 15 years + for our back to basics masterclass. The class does run for a minimum 3 hours, and does entail a lengthy start to finish tutorial on how to create looks that suit your skin tone, face and eye shape. We find that ages 15 and up will take away the most from our class.