Inspired by goddesses, designed for you.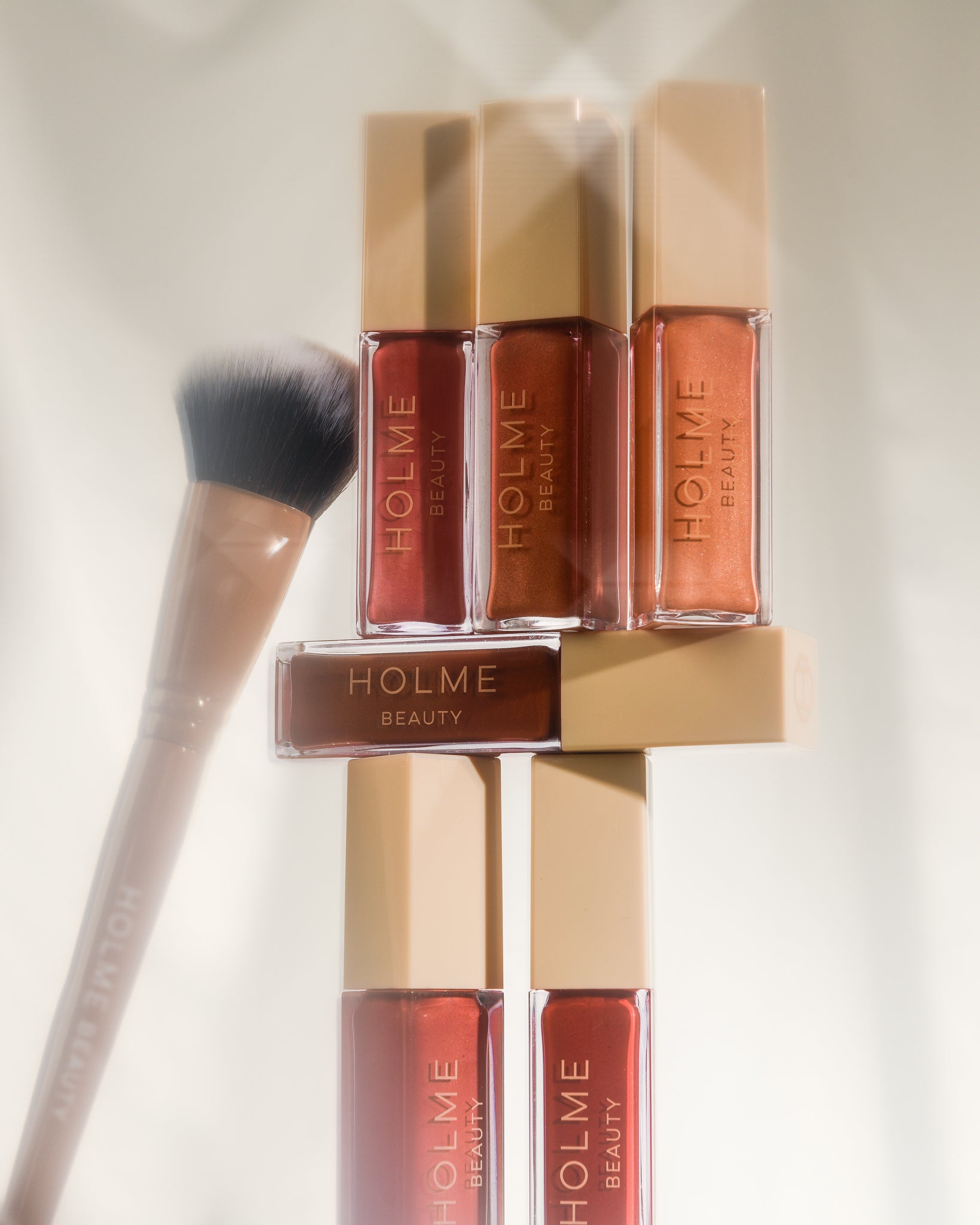 With the creation of the blushes over the past 18 months there has been a message that has followed them, both in the business but also with my own personal journey. Holme Beauty wouldn't exist if i didn't have a big journey with mental health. These past two years as I have dived very deeply into my trauma work, I am coming out the other side (also knowing its a forever job to manage) with some key learnings and one of them is embodiment.
You see, as women and as girls we are told to not express our emotions. A young girl is told to not stamp her foot or raise her voice, a teenager is shamed for feeling sad, a twenty something female is laughed at for dressing sexy, a thirty something woman is told not to cry when she becomes a mother and to just do better, a forty something career woman is reminded she should stay in the bad relationship for the sake of the family, that a fifty something woman told she should suppress her feelings of being unseen in our communities.
And these are just one example! For the example I always reference from my 15 years of being a makeup artist was the inability to claim feeling sexy. I always asked my clients at the start of their makeup "How would you like to feel?" I asked this because they could answer that easier than what they could with "What look would you like?".
When I got the answer back, a significantly high number of the thousands of women over that time always said they wanted to feel sexy. Which was awesome! But whenever they said it, they said it under their breath, in an embarrassed way or in a way that showed that they kind of felt ashamed to want to feel sexy.
And now, as I have been working on my own stuff I have been shown by some incredible healers and experts that as a woman, how healing & powerful it is to embody ones feelings and emotions. When we sit in the present and move those feelings through how we can really be in alignment with ourselves and truly process what comes through.
So with these two knowings, both personally and what I see in my job I knew one thing that needed to be represented and that was the need for women to truely embody how they want to feel. And by word, if its sexy than woman you do that!
Inspired by my travels to Europe earlier this year, I fell in love with the renaissance women carved in marble. Bellys bulging, thighs thick and bodies real I adored the way a woman is depicted, always in a way of being adored and honoured. It's like the one time in our history real women were represented!
So, here we are.. launching the Embodiment Blush. A blush that hopes to inspire you to embody how you want to feel.. playful, sexy, pretty, relaxed etc. Those feelings are for you and you only and to truly embody them comes back to truely honouring the woman you are, in all of its magnificent glory.
Hilary x