Rosie Waterland and Milo Hartill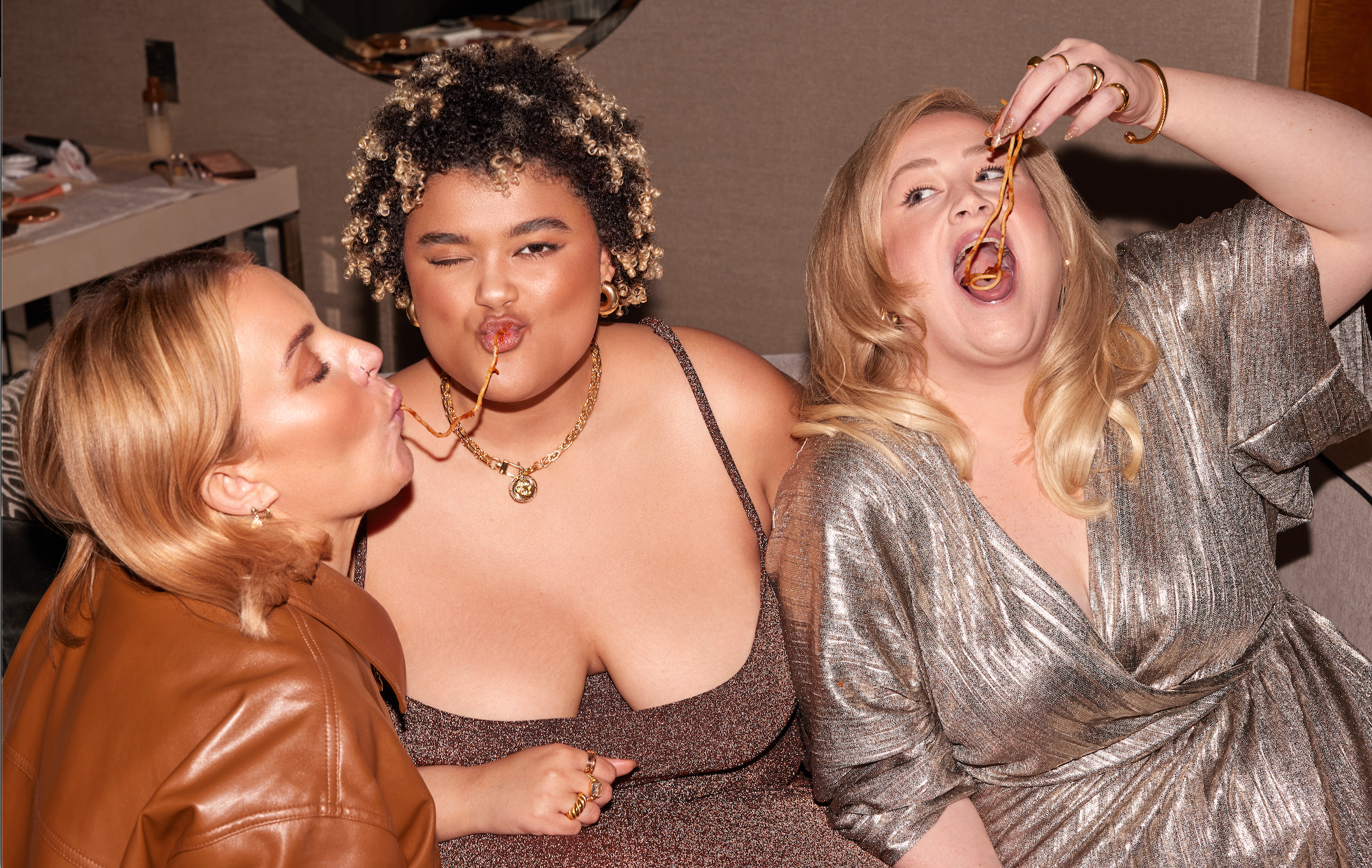 Our Loyal & Loving Ambassadors
Rosie is the ideal ambassador to pair with our primer and mascara launch, for so many reasons! Firstly, who she is and what she stands for aligns with us so perfectly. Bringing Rosie on board as an ambassador isn't just because I'm captivated by her intelligence, humor, writing, and storytelling skills. It's also because I deeply admire her advocacy for mental health. As someone with a history of trauma, her message resonates with me. She's so damn authentic and it's incredibly refreshing!

Additionally, we have spoken before about how hard it was to find a mascara that didn't give her panda eyes! Whilst her lashes are naturally stunning, they aren't  exceptionally long and they're fair due to her blonde hair. 
This alignment is especially fitting for our mascara launch because mascaras are the one makeup item that truly reveals whether they work or not. They are the most authentic product you can wear on your face.
When foundation, blush, or lip gloss wears off, it simply fades, and you don't blame the product. But mascara always tells you if it's doing its job or not. It's the realest product in your makeup bag—it either works or it doesn't.
Rosie is an ideal fit because she's genuine and relatable, representing the everyday woman who openly discusses these issues. It's a fantastic match for our product, and I'm incredibly proud to have Rosie as our ambassador for the mascara campaign.
As for Milo, she and Rosie make a fantastic combination. I admire Milo's easy breezy unapologetic approach to herself and her advocacy for important topics. While I don't want to narrow this campaign down to just body positivity, it's about celebrating authenticity in all aspects of life. What I'm particularly proud of is that Milo's presence in this campaign demonstrates that when you fully embrace who you are, your body, and your personality, it exudes a powerful and inspiring energy. On a personal note, being around Milo during the shoot was impactful for Rosie and me. Milo's confidence in herself radiates and positively influences how others perceive themselves. This aligns perfectly with our "Back Your Beauty" message and provides valuable support to Rosie, who emphasises how one's self-image can affect their daily life.
Together, Rosie and Milo form a beautiful duo and exude confidence. I adore how they own their authentic selves in these images.
This campaign is truly exceptional, and one of the reasons we saved these images for the launch day is to showcase not just our remarkable makeup products but also what we stand for. It's more than makeup, more than mascaras, and more than lash primers. It's about expressing how we want to feel, representing our authentic selves, and how makeup can empower us in those moments.
The Loyal & Loving Campaign
The mascara campaign shoot was divided into two parts. First, we focused on capturing the stunning beauty shots. Rosie was genuinely thrilled to be part of a campaign that allowed her to feel confident and beautiful. She was inspired by the "Embodiment" campaign and how it showcased her friends and women she admired, radiating confidence and beauty. She wanted to experience that feeling for herself!

Apart from the beauty shots, we aimed to tell a compelling story. Our goal was to convey the message that these mascaras are there for you in your everyday life, especially in moments when your mascara has let you down in the past. We wanted to create a narrative that felt very real. To achieve this, we wanted the girls to feel at their best. We chose to film in a hotel room to add an element of fun to the shoot, with beautiful tonal bathrooms and a natural movement to the story being told - two girlfriends getting ready, doing each other's makeup, relaxing, an ultimately having a blast.

We definitely wanted to make it relatable, showing everyday elements like enjoying a pasta meal before going out (we all love a carb-fest before a night out). Our aim was to avoid portraying two perfectly polished models who feel distant and unrelatable. We wanted something real.

What we really wanted to highlight was how successful these mascaras are in preventing any transfer. To be honest, I personally tested them and even wore them all night, sleeping in my makeup (I'm not proud of it!), and I was genuinely amazed at how fabulous my lashes looked the next day. There was no fallout, no transfer, and they still looked beautifully curled.

We decided to playfully incorporate Rosie's willingness to show her down-to-earth side on social media and Milo's theatrical flair into the storyline. So, we had some fun imagining what the day after a night out would look like. Maybe not every other component of ourselves made it through the night — perhaps we felt a bit under the weather, with lipstick smudged all over our faces. Rosie even had a humorous mishap, as she had fallen the day of the shoot and sported a scrape on her knee. We found it amusing because we all experience such "battle wounds" after a night out. Our goal was to convey the message that even if you didn't make it through the night unscathed, the one part of your look that did hold up was your mascara. It was all about telling this story in a fun, light-hearted, and relatable way, with lots of laughter and tongue-in-cheek moments.

Although these images weren't the main focus of the campaign, we wanted them to be something people could easily relate to and immerse themselves in.